---
Outfitting your staff with the right safety footwear is important because it shows a real commitment to your people and their well being. Even more so if you make it easy for them by hosting the fitting at your very own facility or job site. The answer, our Work Authority mobile store. HUGE INVENTORY: Our trucks carry over 1000 pairs of boots.
Each of the mobile stores in our national fleet carry over 1,000 pairs of professional safety footwear in premium quality styles, right to your doorstep. In every mobile store you'll find a large, well-displayed selection and a comfortable fitting area – just like you'll find in our retail locations.
You'll also find a top-notch sales team. Our safety footwear experts have been well trained in the brands and lines we stock, and are up to date on all safety certifications, tolerances and industry standards. They're also briefed on your specific account requirements and particulars before you enter the mobile store. Their mission is to ensure that all your people get exactly the safety footwear they need as efficiently as possible.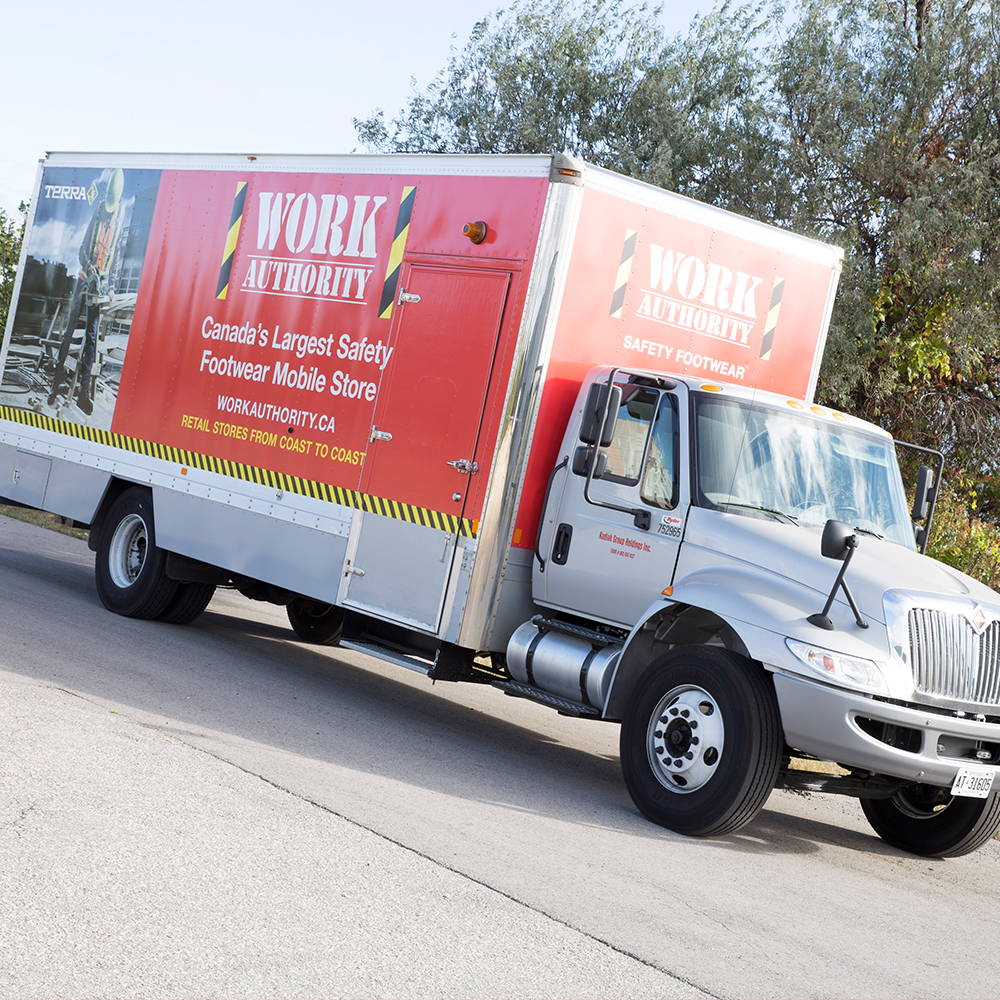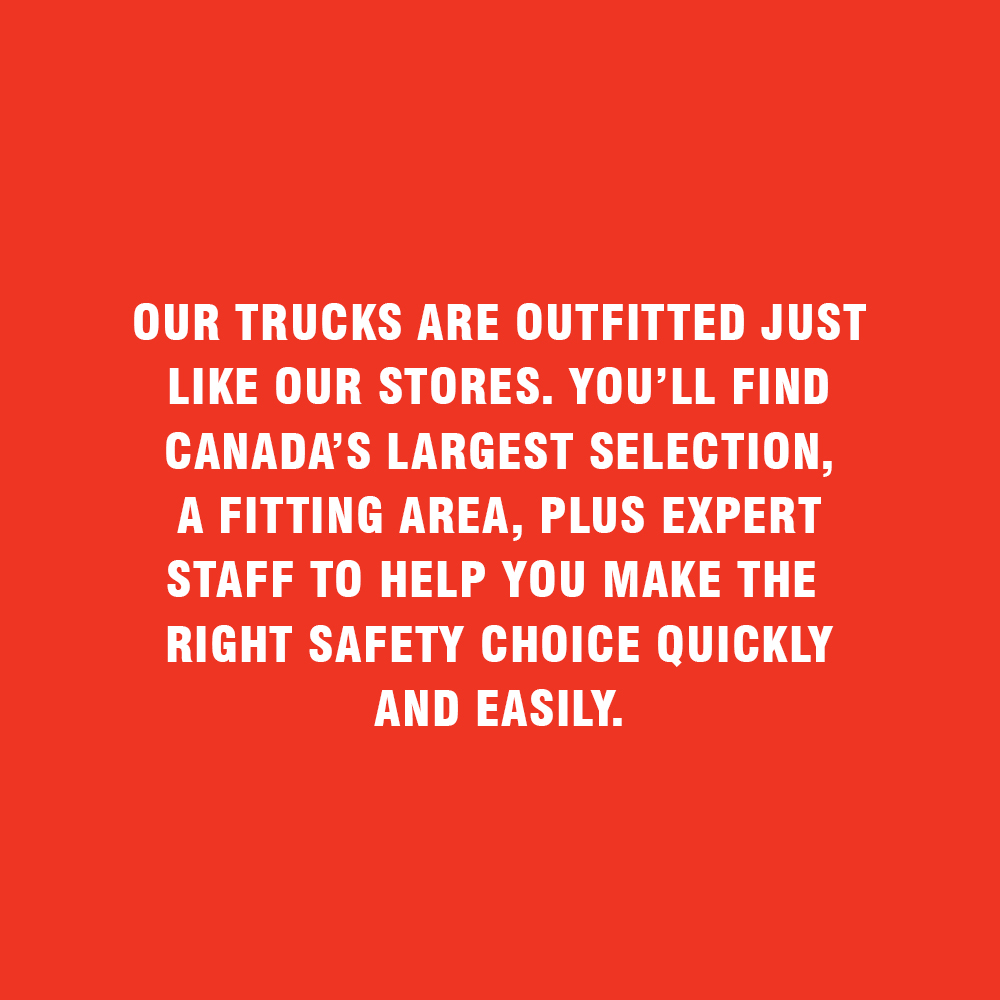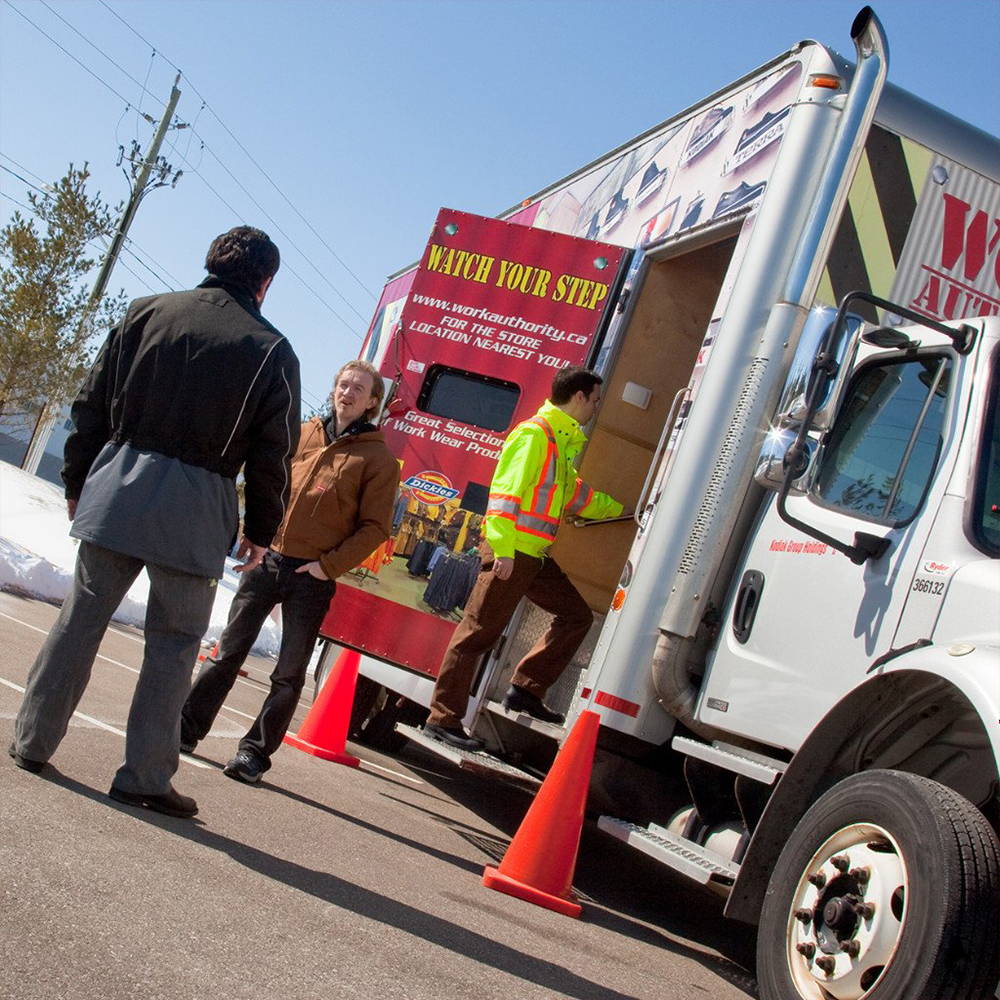 " Work Authority is a seasoned team of professionals, who have been a great solution for our Safety supply needs. Work Authority provides me with a high level of outstanding customer service, always in a timely manner. The supply and selection of Safety apparel is top notch. Thank you for all your great support over the past three-plus years and your continued great work ".
DAVID FREEMANTLE, SUPERVISOR, HUMAN RESOURCES, MILLER WASTE SYSTEMS
---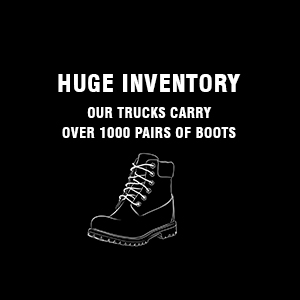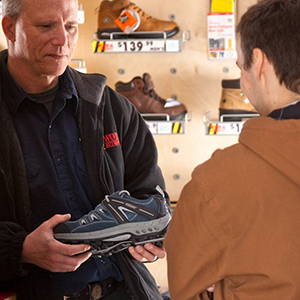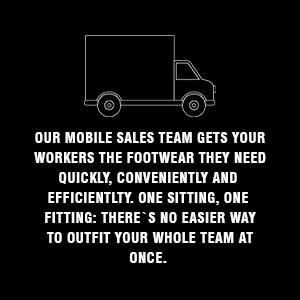 ---

---
Thanks!
This field is required
This field is required
This field is required
---